Huat Ah! Toss to a Prosperous Chinese New Year with Swensen's! In celebration of the coming Chinese New Year, Swensen's unveils their Chinese New Year lineup of auspicious offerings to ring in the New Year with an abundance of good fortune!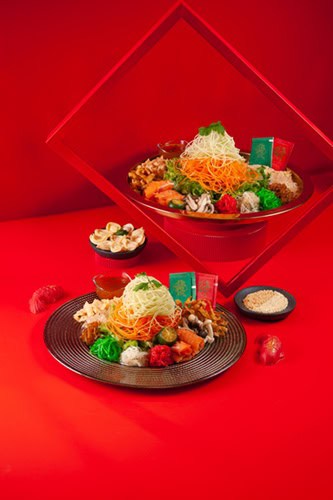 Look forward to toss to a prosperous New Year with Swensen's returning favourite and best-selling Abalone Prosperity Yu Sheng  (Regular, 6pcs abalone – $38.80 Serves 3 to 5 Pax; Large, 10pcs abalone – $49.80 Serves 6 to 10 Pax) returns by popular demand with a vibrant assortment of 18 ingredients such as luxurious baby abalone, smoked salmon, shimeiji mushrooms, pomelo bits, preserved white and brown melon, fresh greens, as well as the golden duo of crispy crackers and wanton skin. These prosperous components pair impeccably with the zesty, appetising concoction of sweet and sour plum sauce.
The Prosperity Yu Sheng (Regular – $29.80 Serves 3 to 5 Pax; Large – $39.80 Serves 6 to 10 Pax) is also available for *dine-in and takeaway, at any Swensen's or Earle Swensen's outlets islandwide or online at www.swensens.com.sg; as well as for delivery on Foodpanda, GrabFood and Deliveroo.
*Prices quoted subject to service charge (dine-in), while prices for delivery are after GST. Swensen's is Halal-Certified.
In addition, celebrate these precious moments with Swensen's luxurious Gold Bar and/or charming Koi Ice Cream Cakes. 
New! Fortune Gold Bar Ice Cream Cake (Comes in a pair) ($38.00, 180g x 2)
Go for gold this Chinese New Year with a pair of Swensen's dazzling Gold Bar Ice Cream Cake! Its shimmering exterior boasts a mouth-watering local flavour of Pineapple Tart ice cream within to ring in a prosperous Chinese New Year. Available for home delivery, takeaway and/or on all delivery platforms in a Special Cooler Box.
Hankering for a bar for personal indulgence? Single pieces are available exclusively for dine-in too. Each bar is priced at $19, service charge applies.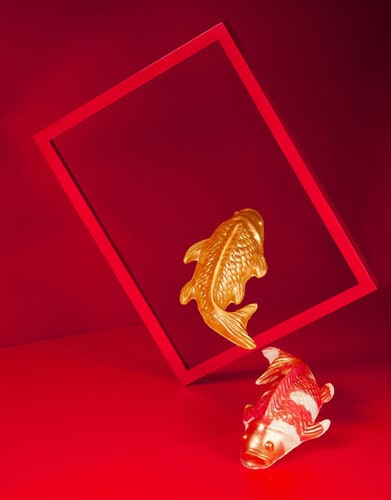 Fashioned in the likeness of the revered and graceful Koi, Swensen's brings new life to age-old traditions with the New! Abundance Gold Koi Ice Cream Cake ($38.00, 300g) that heralds in wealth for the New Year with a decadent base of Sticky Chewy Chocolate; while the New! Auspicious Red Koi Ice Cream Cake ($38.00, 300g) rings in good success and is made with the sweet and milky flavour of Hokkaido Snow with Yubari King*.
Well-loved for their famed connection with abundance and good fortune the Koi fish is often regarded as a "living jewel" for their brilliant colours and symbolism.
*The Hokkaido Snow with Yubari King ice cream flavour – is also available as an ice cream pint at just $16.80 each.
Find out more and Chinese New Year orders can be placed online via https://shop.swensens.com.sg/product-category/lunar-new-year/.