Maintaining a nutritious diet doesn't require complex strategies; it involves ensuring that your meals are thoughtfully composed with a variety of ingredients from different food groups. Want to whip up nutritious gourmet meals for your loved ones? Meat brands Farmpride, Butcher's Ridge, Kuro — which are distributed by Country Foods — and superfood purveyor Sustenir are coming together in a special mash-up to showcase how easily you can create Delicious Duos of meats and greens in the comfort of your own home. 
Sustenir, a purveyor of premium fresh superfoods, is driven by a compelling vision to Nourish People and Planet, One Leaf at a Time. This noble mission is actualized through the cultivation of locally grown, sustainable produce that boasts exceptional nutritional value. Sustenir's signature products consist of Kinky Kale, Toscano Kale infused with GABA, Almighty Arugula, Mighty Mix Salad, and X'cellent Xiao Bai Cai.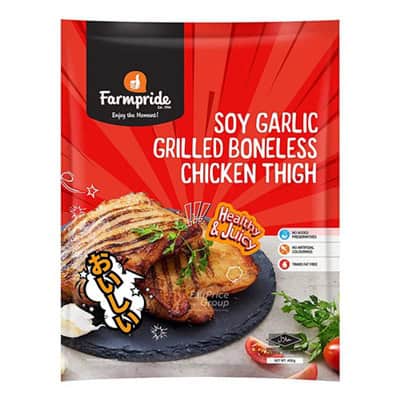 Farmpride Soy Garlic Grilled Boneless Chicken Thigh
Farmpride: New range brings you convenient Japanese chicken delights
Farmpride has been a trusted source of convenience foods for Singaporeans for more than 28 years. The brand holds the belief that food serves not only as a means of nourishment, but also a way for expressing our creativity as well as love for our families. This August marks the introduction of a brand-new Japanese range, consisting of five delectable choices, each meticulously crafted using real tender chicken.
These remarkably versatile options can serve as main dishes, sides, or even serve as ingredients to assemble kawaii bento boxes. Each offering adheres faithfully to authentic Japanese recipes and is free of additional preservatives, synthetic dyes, and trans-fats.
The line-up is as follows:
Crispy Chicken Karaage ($7.80): Always a classic, these hunks of chicken thigh are drenched with a house-made batter, then deep-fried to golden perfection. Relish the addictive crunch of the exterior and the juiciness of the meat. Add a squeeze of lemon to enliven the flavour, and serve it with your favourite dipping sauce!
Crispy Shoyu Chicken Tatsutaage ($7.80): The meat is marinated in premium soy sauce, which permeates every inch and imparts a lovely umami note. It is then coated with potato starch, which is responsible for its airy and satisfying crunch.
Japanese Fried Chicken ($7.80): Planning a movie night? These fried chicken parts make an ideal accompaniment. Succulent meat, with an irresistible crispy skin — what's not to love? Pair them with fries or a homemade coleslaw for a complete meal.
Black Pepper Grilled Boneless Chicken Thigh ($8.30): Need something with a bit of a kick? This black pepper chicken thigh envelops the palate with pops of spiciness. There are many ways to enjoy it — use it to replicate the classic chicken chop, or divvy it up for use as salad toppings.
Soy Garlic Grilled Boneless Chicken Thigh ($8.30): The cousin of the black pepper offering, this version is suitable for use in Asian recipes. The chicken goes impeccably with fluffy Japanese rice or al dente ramen noodles. Alternatively, drizzle honey all over the chicken thighs, and then bake them to a crisp.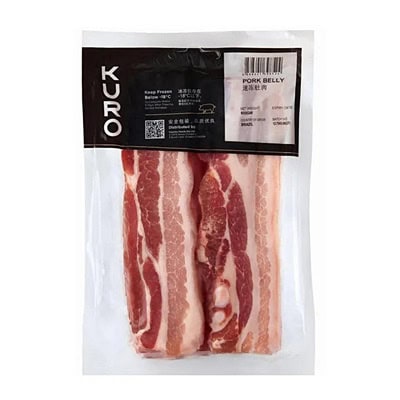 Kuro Pork Belly
Kuro, a pork brand preferred by renowned chefs
Chef Ang Song Kang, renowned for his one-Michelin-starred establishment Chef Kang's, lends his endorsement to Kuro, a purveyor offering an array of distinct pork cuts. The pork belly, showcasing an impeccable balance between fat and meat, is also available in a convenient cube version. This variation significantly reduces preparation time, making it an ideal choice for satisfying cravings for Taiwanese-style braised pork rice on busier days.
Unleash your culinary imagination with the versatile pork chop, which you can artfully recreate the flavors of Hainanese-style pork chop. Alternatively, coat it with breadcrumbs, deep-fry it and indulge in tonkatsu at home. Whether it's the essential components for hotpot, such as pork collar shabu shabu and pork belly sukiyaki, or the hearty spare ribs and premium prime ribs suited for Western banquets, Kuro boasts an extensive selection to cater to all your gastronomic desires.
Butcher's Ridge Beef Shabu Shabu
Choose halal-certified Butcher's Ridge for freshly frozen beef cuts
For the serious chef who wants to cook up a storm, the halal-certified Butcher's Ridge presents an array of great-tasting, freshly frozen chicken and beef cuts. These selections boast a delectable taste and are crafted with utmost care. The cattle are raised in sustainable environments that strictly adhere to good farming practices, ensuring a commitment to quality.
Since its inception, Butcher's Ridge has firmly established itself as the preferred choice of none other than celebrity Chef Siti Mastura. The minced beef, a star component, lends itself splendidly to crafting beloved crowd-pleasers like murtabaks, ensuring a succulent and richly flavored filling that tantalizes the palate.
Venturing into diverse culinary territories, the beef shabu shabu proves to be a versatile delight, enjoy a Japanese-style hotpot or whip up the Korean bulgogi with the beef shabu shabu. It also makes a nice topping for salads!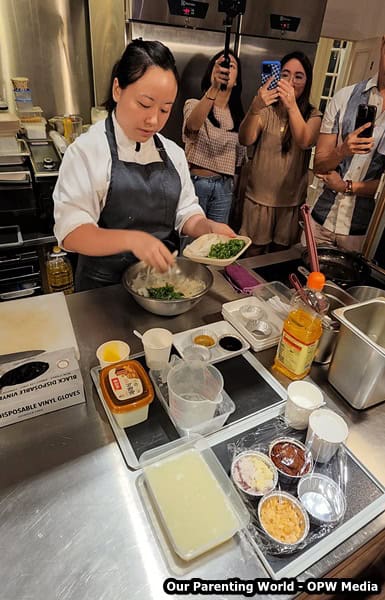 We attended an exciting cooking masterclass presented by Country Foods and Sustenir. This engaging event, titled "Delicious Duos," introduced an intriguing fusion of meat products from Country Foods' brands — Farmpride, Butcher's Ridge, and Kuro — with the vibrant greens from Sustenir. Spearheaded by Chef Ong Jing Qin, who served as a Consultant on the Committee of Singapore Chefs' Association and Honorary President of the Singapore Junior Chefs Club. The illuminating session imparted insights on how to pair proteins and greens to create well-balanced gourmet meals.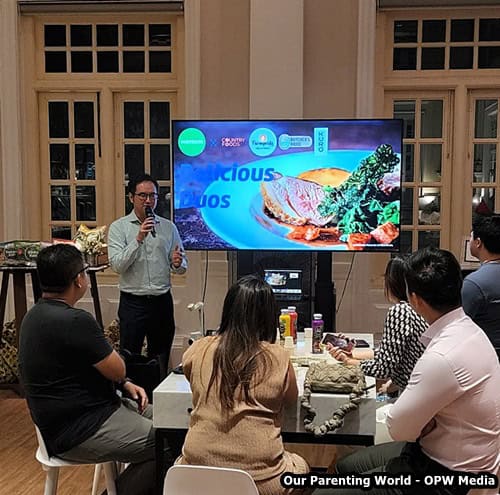 Jack Moy, Chief Executive Officer of Sustenir, shared more with us about Sustenir's vision to nourish people and the planet, one leaf at a time. The company accomplishes this through its sustainably grown local produce and highly nutritious food. 
During the media event, we get to taste a variety of delicious dishes as follows:
1. Korean Style Sustenir Kinky Kale Pancake With Butcher's Ridge Beef Shabu Shabu
2. Steamed Sustenir Kinky Kale With Kuro Minced Pork Tofu Puff Accompanied With Laksa Sauce
3. Sustenir Toscano Kale With Farmpride Soy Garlic Grilled Boneless Chicken Thigh Ssambap
4. Gnocchi Tossed In Sustenir Toscano Kale Pesto And Kuro Pork Belly
5. Sustenir Toscano Kale Ice Cream
About Country Foods
With over 1,000 clients across hospitality, food service, retail, airline and government sectors, and carrying over 800 branded and white-label products, Country Foods is one of Singapore's largest food importers, distributors and manufacturers. Leveraging SATS's global network, and in collaboration with Temasek and EDB, Country Foods offers its partners and customers a one-stop go-to-market platform to bring sustainably sourced foods and solutions to Singapore and Asia.
In the last quarter of 2019, Country Foods built a network of exciting new global partners who are at the forefront of innovative food technologies, and is building a movement across Asia with the most forward-thinking businesses who share the vision of introducing food that is good for everyone and good for the Earth. It is responsible for bringing into Asia the largest collection of plant-based foods from brands such as Impossible™ Foods, Fable Food, Like Meat, Good Dot®, JUST Egg, Miyoko's® and Perfect Day™. 
To find out more, please visit LinkedIn: https://www.linkedin.com/company/countryfoods/