De' Longhi, the global leader in the field of home coffee machine is bringing a Perfetto coffee experience straight to the homes of coffee lovers by unveiling a new international campaign featuring award-winning actor Brad Pitt, as well as its new pump espresso coffee machine, the La Specialista Prestigio.
De'Longhi's biggest international campaign, titled 'Perfetto', is directed by award-winning director Damien Chazelle and stars leading man Brad Pitt. The campaign offers viewers to a glimpse of the 'day- in-the-life of Brad Pitt'. From getting his coffee beans in the morning, to riding around Los Angeles on his motorcycle and stopping for gas – these scenes transport viewers to a 'Perfetto' world where the ultimate bean to cup experience is attainable just by pressing a button at the comfort of their own home.
It also aims to bring forth a sense of classic Hollywood lifestyle, coupled with a real sense of 'authenticity' – an essential element of the De' Longhi message, as a family company whose success and evolution are built based on solid entrepreneurial values.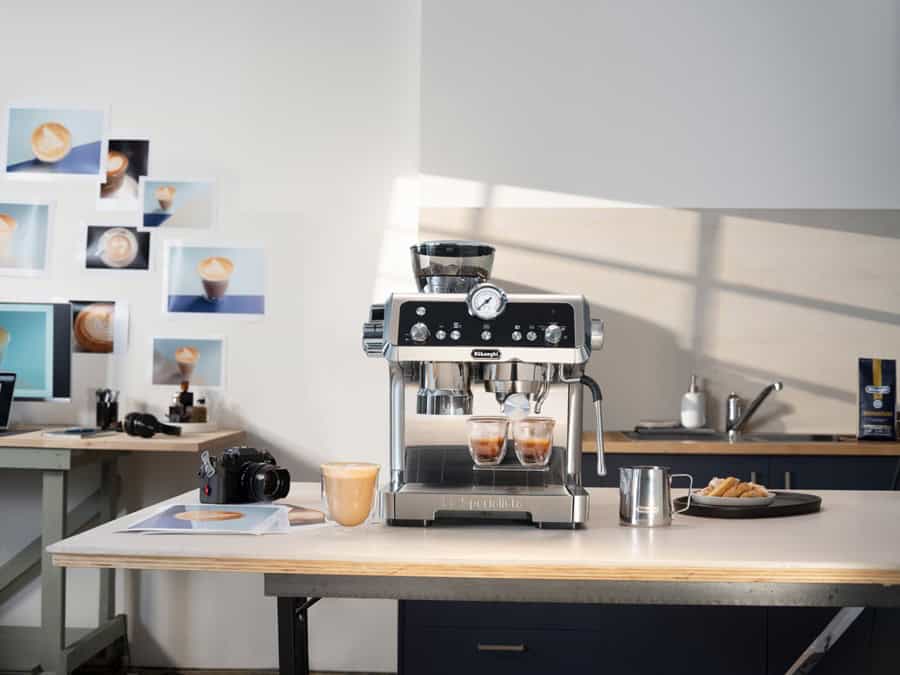 Confidence to craft your taste with the all-new La Specialista Prestigio
De'Longhi Singapore announced that its latest premium pump espresso coffee machine, La Specialista Prestigio, will be available from 3 September 2021, providing consumers with more luxury, craft coffee machine options, along with new and enhanced features. It is aimed at a segment of the manual coffee drinking market that enjoys the hands-on experience of making a coffee while looking for a machine that can support them throughout that process.
La Specialista Prestigio has been developed for the passionate coffee drinkers who want to hone their coffee craft with a machine designed to perform. It combines both the science of coffee making with a barista's craftsmanship. Collaborating with coffee scientists, De'Longhi's research and development teams invested thousands of hours fine-tuning La Specialista Prestigio. The result is a machine that performs at the intersection of science and art.
The pump espresso coffee machine is designed to provide an authentic at-home barista coffee experience and includes innovative technology that is exclusive to De'Longhi. Sensor Grinding Technology calibrates your coffee beans with engineered precision, while the Smart Tamping Station delivers the optimal pressure without any hassle or mess.
La Specialista Prestigio is available on De'Longhi Online Store and major consumer and electronics stores from 3 September 2021, at a recommended retail price (RRP) of S$1,599.00.
For more information, please visit the Official Online Brand Store: https://shop.delonghi.com/dl_sg/