Discover the secret to glowing skin with Actor Lawrence Wong's favourite Hydration Duo!
Grail, the lifestyle brand, is excited to introduce two new facial products to their skincare line, building upon their recent revelation of a new vision and packaging. The new products, crafted using natural ingredients, represent a significant step forward in the brand's journey to become the holy grail of self-care and wellness for all. Following the success of their previous offerings, the much-anticipated new arrivals, Retinol Vitamin A Serum and Hydrating Rice Yeast Dewy Moisturizer, will be exclusively available for purchase on grailskin.com starting today!
1. Retinol Vitamin A Serum,  S$58, 30ml 
Get the best skin prep with this highly-anticipated skin boosting serum. It encompasses a blend of 1.5% Retinol and 1.5% bakuchiol with vitamin A. The potent blend exfoliates, unclogs pores, improves skin texture, and minimises the appearance of fine lines. Retinol serums stimulate cell turnover and the production of collagen, rejuvenating skin to give an overall enhanced youthful glow. 
Unique to Grail's iteration of Retinol serums, its formulation is enriched with sweet almond oil, sunflower oil, and plukenetia volubilis seed oil. These ingredients support the protection of the moisture barrier and reduce irritation while improving the skin's tolerance to retinol.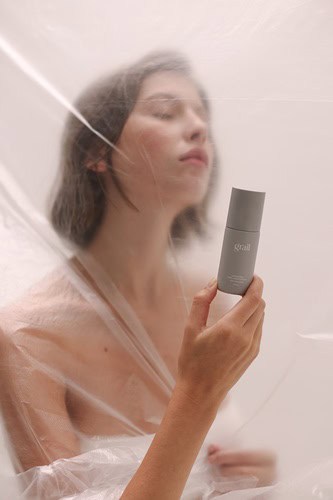 2. Hydrating Dewy Moisturiser, S$38, 40ml
Achieve dewy complexion with this new long-lasting hydrating moisturiser features Grail's new patented ingredient Hygroplex HHG, developed by CLR Berlin, a globally renowned laboratory, and skincare ingredient manufacturer. Hygroplex HHG delivers intense hydration, long-lasting effects, non-greasy feel, barrier support, and proven efficacy. Hygroplex HHG actively creates a protective barrier on the skin's surface, preventing moisture loss over an extended period. To enhance skin nourishment and support collagen production, Grail has also included prebiotic, postbiotic, and Rice Yeast in the formulation.
The key probiotic, sake yeast, is high in glycerol and amino acid content, effectively brightening skin complexion and offering anti-ageing properties. This multitasking moisturiser's wealth of vitamins, minerals, and amino acids and the addition of niacinamide ensures moisture retention and to reduce the appearance of pores and hyperpigmentation.
"After years of juggling a busy filming schedule and exploring overwhelming options of skincare products, I have always dreamt of an easy yet effective skincare routine to keep up with being in-front of the camera. Grail is my vision of a simple skincare that is easy to use and really works!" – says Grail founder, actor Lawrence Wong.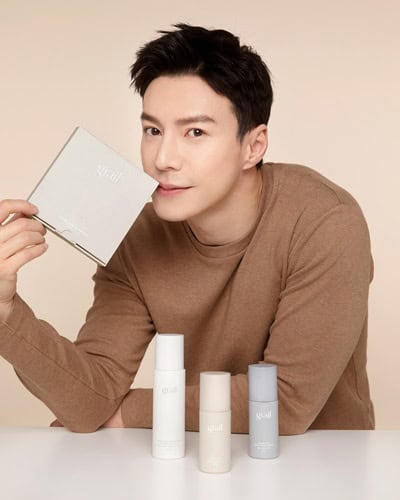 With the debut of Grail's serum and moisturiser products to extend the current skincare line, Lawrence now fulfils his dream with a Grail simple skincare ritual to achieve glowing and healthy skin.
Get yours today at www.grailskin.com 
Check out their social media as follows: @grail.skin #GrailSkin #UnveilingSimplicity
Additional Information: 
About Grail
Grail was founded by Lawrence Wong, who drew inspiration from his personal skincare journey, fast-paced lifestyle, and commitment to self-care and sustainability. With a vision to provide luxurious yet accessible products, Grail aspires to become the holy grail of self-care and wellness for everyone. The product range is meticulously formulated with natural ingredients, ensuring fewer chemicals and higher quality for your skin's enjoyment. Moreover, Grail takes environmental responsibility seriously and chooses to use biodegradable materials in every product, allowing you to care for your skin while also caring for the planet.
In July 2023, the brand embarked on a rebranding journey; the uplift included a streamlined logo and updated packaging with eco-friendly materials. Each product formulation is meticulously crafted with natural ingredients, free from harmful chemicals. 
Grail's belief in potent skincare without an overwhelming number of products fosters a mindful and sustainable approach to self-care. 
About Founder Lawrence Wong
Lawrence Wong is a dynamic Malaysian-Singaporean talent known for his exceptional acting career and entrepreneurial ventures. With a passion for the arts, Lawrence quickly rose to prominence in the entertainment industry, captivating audiences with his diverse roles in television dramas and films.
Beyond his acting success, Lawrence embarked on a remarkable journey as an entrepreneur, founding the visionary skincare brand Grail. Embracing minimalism and sustainability, Grail skincare reflects Lawrence's commitment to mindful living and eco-consciousness. As the founder and driving force behind Grail, Lawrence's dedication to creating effective and responsible skincare solutions has earned the brand widespread acclaim and a loyal following.