In celebration of the coming Mid-Autumn Festival, look forward to feast on a divine ensemble of  traditional mooncakes and exciting new flavours by Peach Blossoms (鴻桃軒), PARKROYAL COLLECTION Marina Bay, Singapore available till 21 September 2021. 
Enjoy two new lavish flavours this year are the Pu'er with Mochi, which offers a sublime marriage of fragrant and earthy notes, and the Lychee with Wolfberries, which exudes a refreshing floral and fruity twist. The signature Charcoal Black Sesame Paste with Melon Seeds and Gold Dust is a mix of sweet and nutty roasted aftertaste, while the old-time must-try favourite mooncake, Double Yolk with White Lotus Paste, is filled with velvety less-sugar lotus paste with baked double egg yolk.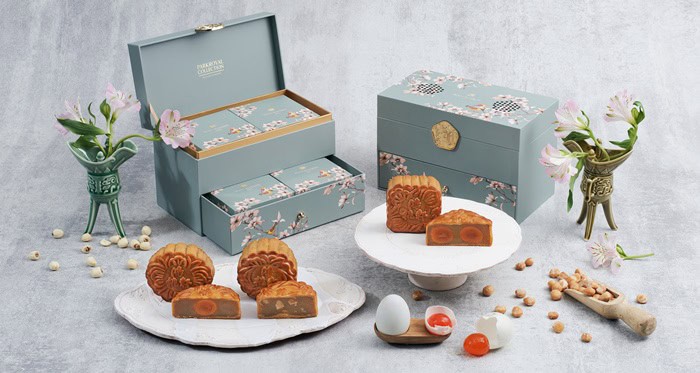 The mooncake box comes with an elegant two-drawered box with a built-in Bluetooth speaker beautifully adorned in elements of peach blossom floral design on pastel green, and complete with a gold emblem clasp, good for mooncake gifting. Peach Blossoms' mooncake boxes are customisable with corporate logo for orders of 100 boxes and above, a minimum charge applies. Orders must be placed at least three days prior to collection date, and items are subject to availability upon receipt of completed order form. While a delivery charge of $60 nett applies, complimentary delivery is offered for orders of 50 boxes and above, to one location. Delivery charges are not applicable for discount.
Self-collection is available at Peach Blossoms Mooncake Counter at the Hotel lobby on level 1 from 10am to 8pm. Self-collection is available until 21 September 2021 at 3pm. Cancelled orders are non-refundable.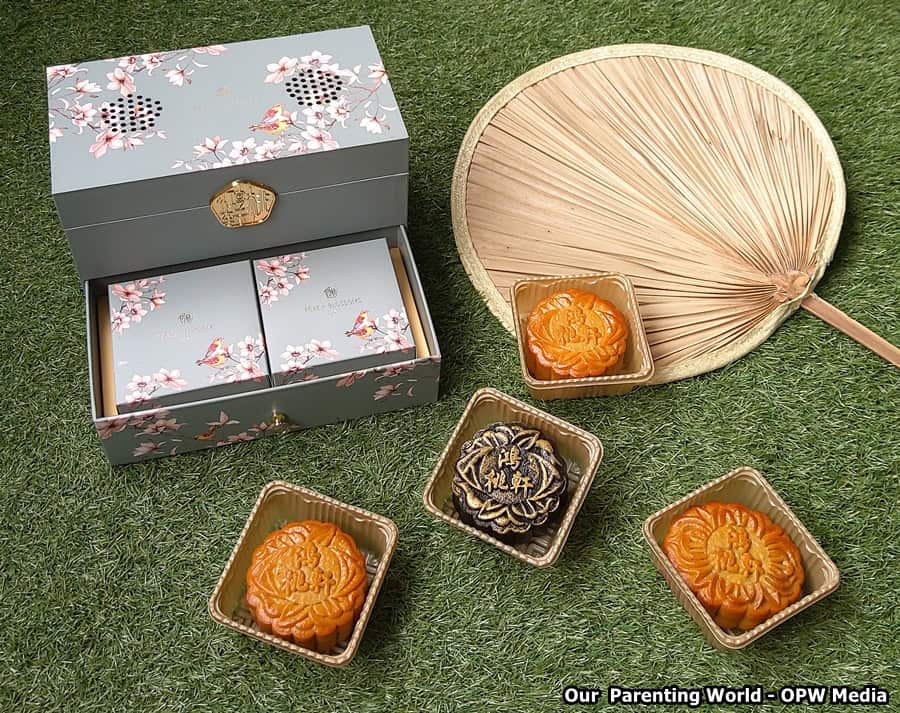 Pre-orders have started, for online orders or takeaways, please visit the e-shop. Selected credit cards enjoy an early bird discount of 25% until 22 August 2021, as well as a standard 15% discount from 23 August to 21 September 2021. For enquiries and orders, please contact Peach Blossoms at +65 6845 1118 and email [email protected]