What is one of the best ways to unwind after work and after a long day? Having a relaxing shower helps to soothe and rejuvenate your mind and body. Now you can enjoy spa-like experience in every shower. Introducing the New KHO Spa Body Wash series made in Japan, contains plant-based ingredients and is enriched with Vitamin B3, leaving your skin feeling hydrated after every wash. 
The word KHO is read as "K,H,O" uses the finest Japanese botanicals that will hydrate and enrich your skin in every shower. The premium body wash range is infused with scents inspired by Japanese spas: Freesia, Rosemary, Pink Rosa, and Neroli. Formulated with plant-based ingredients that are free of Parabens, Silicones, Triclosan, MIT/CMIT.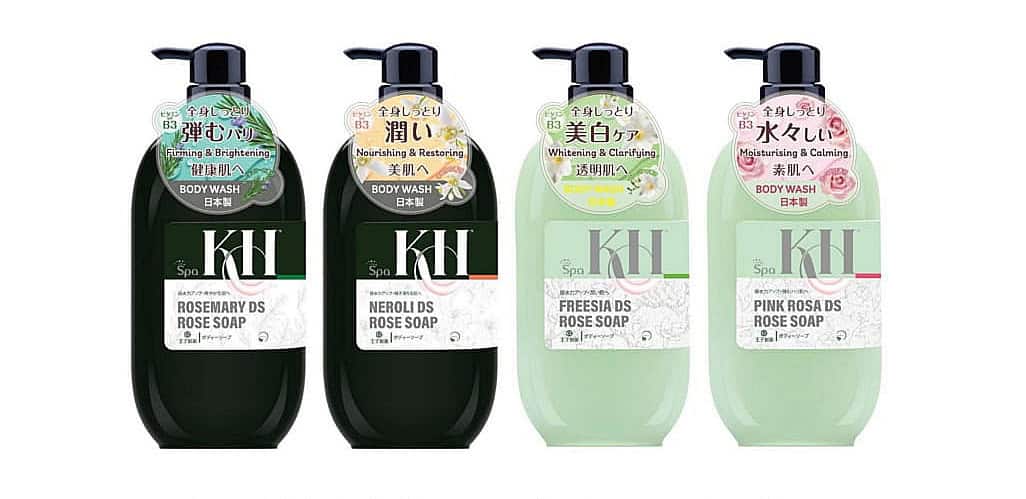 From left to right – Rosemary, Neroli, Freesia, Pink Rosa
The New KHO Spa Body Wash comes in four botanical scents consisting of Rosemary, Neroli, Freesia, Pink Rosa for you to choose from to cater to your preferences and needs. 
Freesia: For a whitening & clarifying shower

Rosemary: For a firming & brightening shower

Pink Rosa: For a moisturizing & calming shower

Neroli: For a nourishing & restoring shower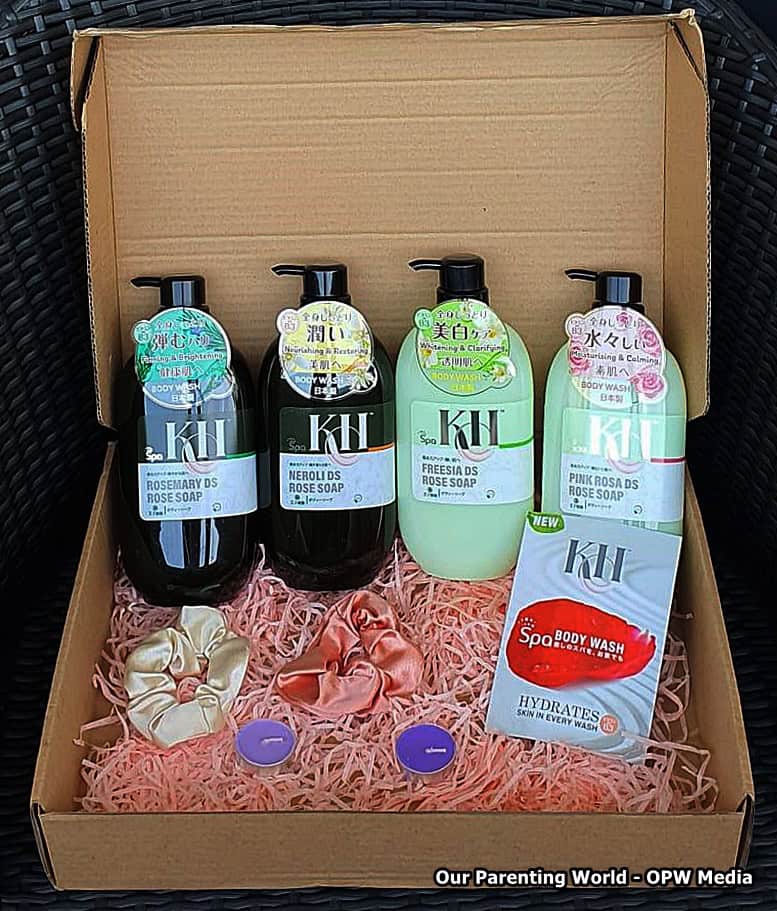 We enjoyed using the new KHO Spa Body Wash, it gives a luxurious feeling when we applied the body wash, our skin feels so clean, nourish and smooth. What's more, we absolutely love the pleasant floral scent that comes with the body wash. It helps to uplift our moods, makes us feel so refreshed and relaxed after the shower! 
Now you can treat yourself to an ultimate spa experience and pamper yourself with KHO Spa Body Wash at the comfort of your own home!
LIMITED TIME PROMOTION: FREE Playmade Milk Tea worth $4.40 with purchase of KHO Spa Body Wash  (Trial Price $9.90/680ml)
KHO Spa Body Wash is retailing at a trial price promotional price of $9.90 / 680ml bottle (U.P. $12.90) at FairPrice, Giant, Cold Storage and Sheng Siong. To skip the queues and add to cart right now, you can also grab your KHO Spa Body Wash online at WLC E-shop.
Whealth Lohmann Centralin (S) has collaborated with PlayMade Singapore to offer an attractive deal of FREE Playmade Milk Tea with every purchase of KHO Spa Body Wash in 680ml. Simply buy any variant of KHO Spa Body Wash with sticker on the back of pack, from selected FairPrice, Cold Storage, Giant, Sheng Siong to get yourself a FREE cup of Playmade Milk Tea in medium size, choosing between 2 of their signature milk tea flavors – Chrysanthemum Milk Tea / Taiwan Milk Tea, topped with Pink Cactus Pearls. 
Terms and conditions apply, please refer to on-pack sticker for more information on this promotion.
Redemption Period from 1 November 2021 – 28 February 2022
All images credit to KHO Singapore