This School holidays, thinking of what to do with your kids? Let's get creative and spend an enjoyable bonding time with your kids with Canon Creative Park!
Canon is more than your go-to shop for cameras and printers. The Canon Creative Park is a portal where you can download printable content to unleash your creativity by creating fun and intriguing crafts, or even simply, revel in peace through the crafting journey. Canon hopes to provide a fun and meaningful engagement to both parents and kids this June holiday with Canon Creative Park!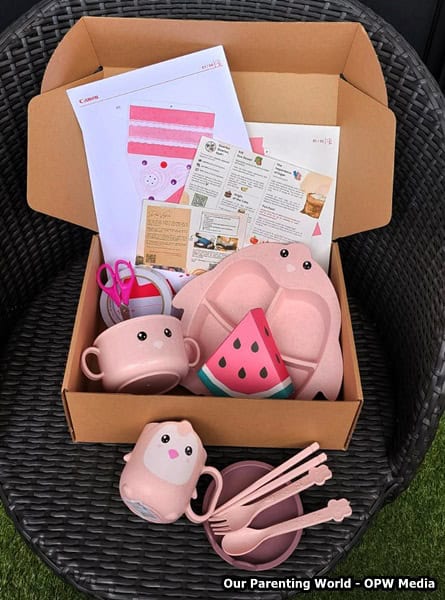 Thanks to Canon, we received a media kit which contains fun and easy-to-do activities that families or anyone can do at home through its Creative Park crafts. The kit comes with 2 pre-printed paper crafts, tools for the crafts, and a set of kid's tableware to go with the theme of desserts and fruits.
Canon Creative Park is a great way to keep your kids excited and engaged by working on various interesting paper craft, they are all free to download. To find out more, please go to https://creativepark.canon/en/index.html