If you are a parent with young kids, this scenario might seem very familiar to you – The little one has taken a sudden interest in learning the piano and begs you to sign him/her up for lessons.
After a few sessions, he/she seems to lose all interest and wants to try out other classes instead, but you have already committed to a term's worth of lessons. Now what?
Most parents desire to give their children a headstart in life, and global studies have shown that children who participate in extra-curricular classes and activities achieve greater character and social development as well as academic success.
From art and music to coding and sports, there are numerous enrichment and extra-curricular options to choose from. It can be downright mind-boggling, time-consuming and possibly costly for parents to determine the ideal fit for their children.
Discover the freedom to hop with hop app
Introducing hop app – a ground-breaking concept in kid-focused edutainment that gives parents and their little ones the freedom to hop around in a galaxy of fun and learning.
Developed for families with children from the ages of 0 to 12+, hop app is a NEW subscription-based mobile app tailored specially to meet your kids' various edutainment and enrichment needs. This first-to-market app in Singapore aims to empower parents by allowing their kids to satisfy their curiosities and improve their development at a click of a button.
hop app's brand philosophy is rooted in the belief that every child deserves the chance and freedom to explore and experience as many interests as possible before committing to their true passions. Giving your child the freedom to try out various interests allows them to develop crucial skills necessary to succeed later in life.
How does hop app work?
Using hop app is as easy as 1-2-3. With a myriad of fun and exciting edutainment and enrichment classes to choose from, your little ones are sure to have a hopping good time!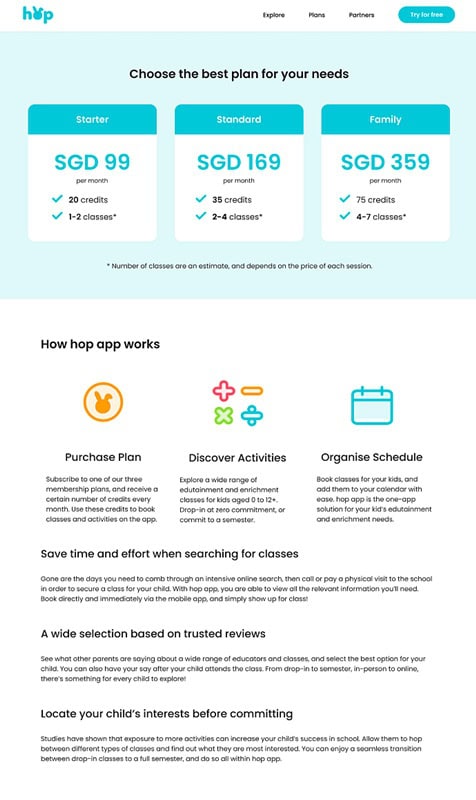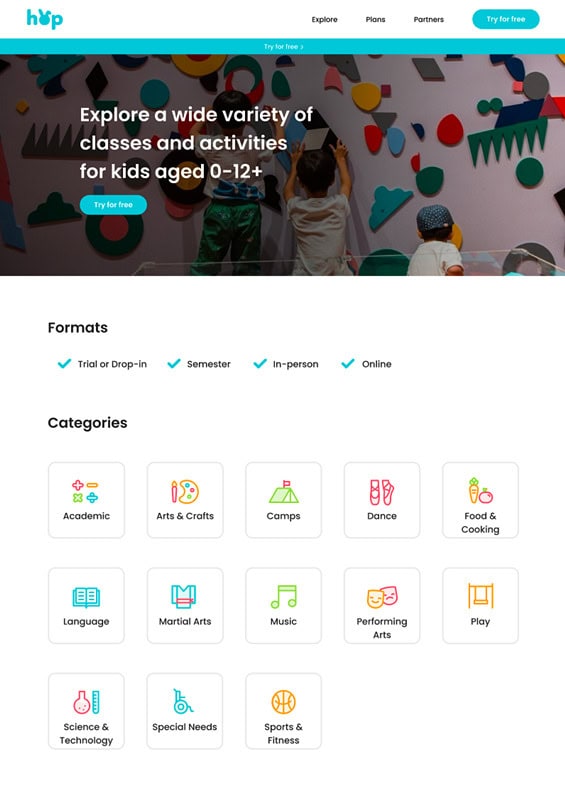 Try out the 14-day complimentary trial; or subscribe to one of the three membership plans listed, to receive a certain number of credits each month. These credits can then be used to book classes and activities on hop app.   
For more information, please visit hopapp.sg or search 'hop app sg' on the Apple App Store or Google Play Store to download the app to discover more fun edutainment classes for your kids.