Enter the playful and cheeky world of Maison Q, where kids take center stage. Inspired by the exuberant nature of these little ones, Maison Q is proud to be creating pieces that are beautiful, well-made and delectably reversible since 2015.
This year end, Maison Q is thrilled to launch the CNY 23 collection called Snap!. It is a collection meant to encapsulate the jubilation one feels when "Snap!" is called out during the classic card game.
The collection features beautiful and original prints that are fun, whimsical and bursting with colour. Their pieces are made for everyone in the family and includes pieces for babies, boys, girls, men, women and everyone in between.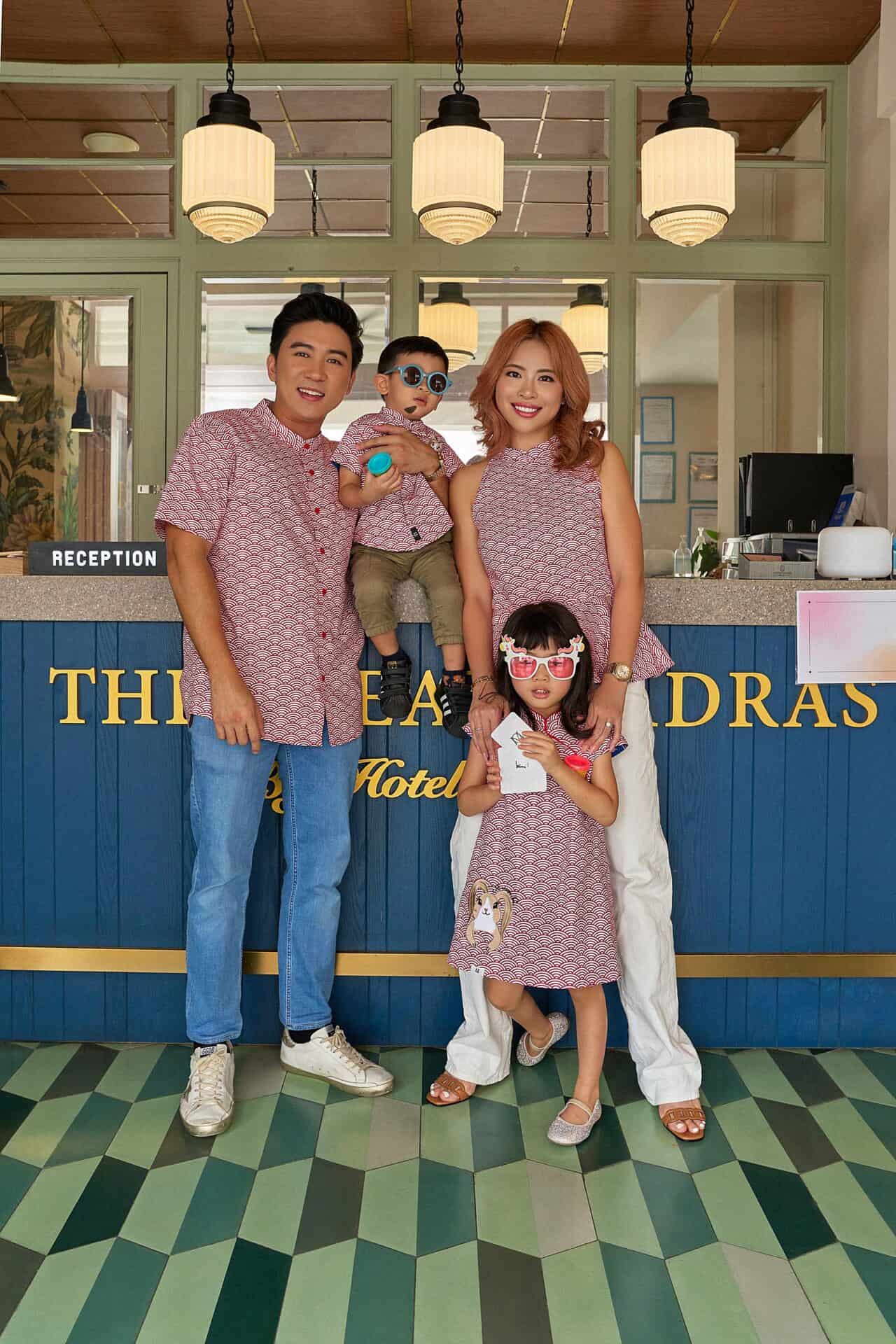 Featuring the scallop design, this was the first print to make an appearance on their apparels when they first started out all those years ago. It is a print that is special to them and has become their signature print. Known as the seigaiha in Japan, it is said to symbolise power and represents surges in good luck.
Aesthetically pleasing to the eye, this print makes an appearance every Chinese New Year in varying designs. In the Snap! Collection, some of the red scallop pieces come with a beautiful embroidery of the Lucky Miss Rabbit in a light shade of beige.
At Maison Q, a print is more than just a print. An original print dreamt up by them is imbued with meaning and showcases details that tell a story. Sizes for the collection start from 6M and go up to 14Y for kids. For adults start from XS to XXL. Sizes 6M to 7Y are reversible. All other sizes are single-side apparels.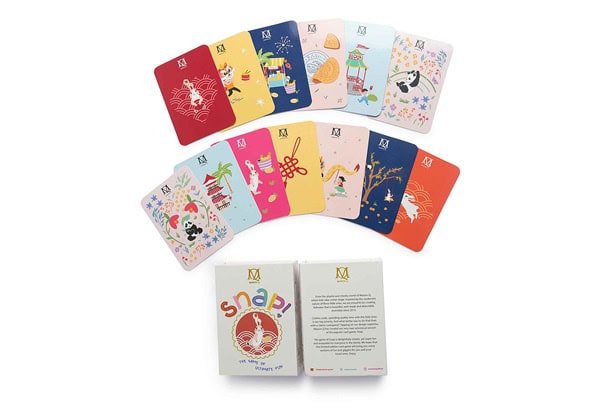 In line with the inspiration for the CNY23 collection, the Maison Q creatives have designed their very own version of the Snap! Card Game.
Featuring characters from the collection, the game promises you several sessions of fun and giggles with the family. Available only as a gift with purchase. Spend $228 on the CNY collection to receive this limited edition gift.
Available on their online store at https://maison-q.com/collections/reversible-dresses-1 or at their flagship counter at Takashimaya, Level 4 Children's Department.