Discover the unique charm of Margaret Market, the oldest market in Singapore has been transformed into a modern space. This innovative conservation market stands as a testament to the rich tapestry of Queenstown's history and culture. 
Step into the new Margaret Market, the first-of-its-kind conservation market that showcases and supports homegrown local brands, home bakers and cooks, as well as a relocated old trade from Tanglin Halt. Beyond its gastronomic delights, Margaret Market is a beacon of community well-being, offering a haven for the elderly through monthly health screenings and comprehensive facilities for health and fitness. As the beautifully revamped space bustles with life, residents and visitors alike find themselves immersed in a dynamic ambiance, fostering connections and fostering a sense of togetherness that beautifully encapsulates the spirit of Queenstown. 
Margaret Market assumes the role of its predecessor, the former Commonwealth Avenue Wet Market & Food Centre, which saw its inception in 1956 and was the only remaining building in Singapore built by the Singapore Improvement Trust. Recognised for its historical significance, it has been gazetted for conservation by the Urban Redevelopment Authority (URA) and rejuvenated into Margaret Market. This fresh incarnation breathes vitality into the space, poised to become the crowning jewel of Queenstown, Singapore's inaugural satellite town.
Building A Community
Margaret Market stands as a special marketplace designed to help people stay healthy in both body and mind. Every month, there will be free health screenings for Singapore citizens and Permanent Residents aged 60 and above. There are also programs for the community, like fitness, arts and culture activities available for everyone to join.
The market is also home to a relocated old trade, a Chinese medical hall that has been affected by the closing of Tanglin Halt. These shops are given a subsidised rate to set up in Margaret Market, to keep the community spirit alive.
You can find everything you need for your fitness and health wellbeing with facilities such as: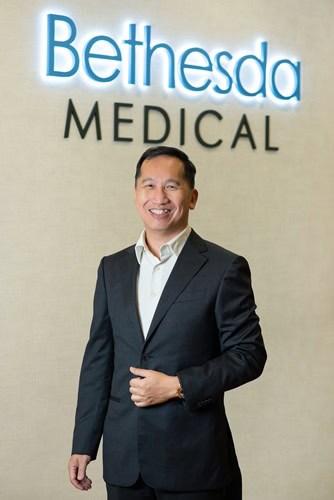 Dr Stephen Tong Bethesda Medical
Bethesda Medical, the master tenant of Margaret Market, brings a comprehensive healthcare clinic with complete health screening, X-ray, dental and psychology counselling facilities, as well as a digital health booth to check our own health vital signs.
Fung Onn Medical Hall
Fung Onn Medical Hall, just a stone's throw away from their previous location at Tanglin Halt so customers and followers will still get to interact with their familiar shop owners and workers.

Gymm Boxx 24-hour open space gym for working out any time of the day.
Supporting Local
Positioned as a lifestyle hub, Margaret Market places a strong emphasis on supporting local brands, home-based bakers, and skilled cooks. The market provides a platform for boutique local brands, first-time vendors and entrepreneurs to showcase their offerings. 
Show your support for some of our local trades as follows: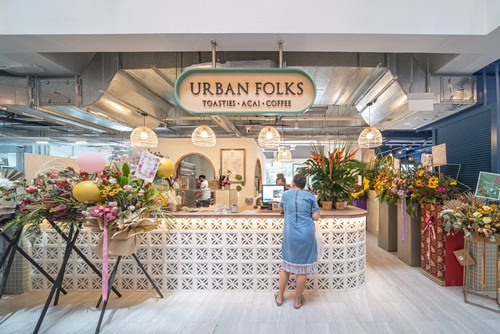 Urban Folks
Urban Folks with their Australian-inspired jaffles and DIY acai bowls and The Homme Baker with their artisanal cakes. They were previously home-based businesses that now have the opportunity to operate out of home.

Margie, a swanky bistro bar serving up local tacos and sides.

Cu.Ra.Te  fresh fruit and vegetable supplier specialising in seasonal fruits and vegetables.

Creamier dessert parlour and Ya Kun Kaya Toast, a Singapore icon for local breakfast treats, both home-grown brands with deep local roots. 
Plus check out several others stalls at Margaret Market such as EMart24, 口口鸡汤饭 Kou Kou Xiang Ji Tang Fan, WaWa Lala Bee Hoon and Bowen's Café. 
Also, visit The Conservatory, owned by plant enthusiast Derrick. This local business specialises in repotting plants that have outgrown their pots and offers a plant subscription service. The plant shop, situated on the 2nd floor, serves as a long-term pop-up shop within Margaret Market.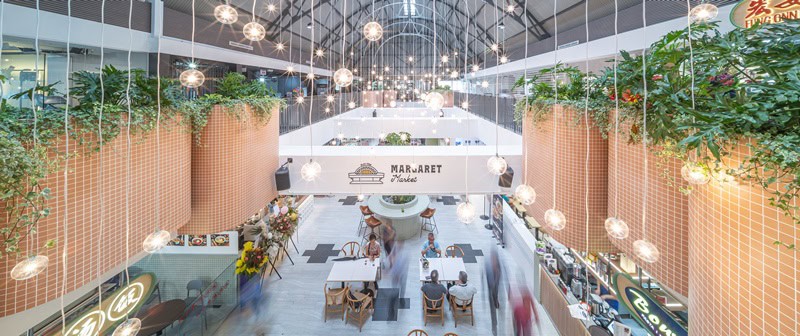 In the effort to rejuvenate Margaret Market, the goal is to establish a fresh identity while retaining a comforting sense of familiarity. Margaret Market is proudly curated and managed by Bethesda Medical, the master tenant and health service provider of the development.
Margaret Market
Address: 38 Margaret Drive
Website: https://margaretmarket.com/
Instagram: @margaretmarketsg and Tag: #MargaretMarketCommunity