When you are out and about every day, getting the right bag can make a huge difference. It needs to be versatile, accommodating, stylish, and most importantly, it has to be durable, able to handle whatever you throw at it. That's where The City Sling V2 by The Man Bag Co comes in. It's not just a bag; it's a flexible, super-powered bag that's is suitable for men who carry more with them daily. 
The Man Bag Co has taken their best-selling City Sling and elevated it to new heights with a host of remarkable features. From waterproof Cordura® advanced fabrics, waterproof zippers to Fidlock® Patented Stainless Steel V-Buckle Magnetic Clasp, this sling bag stands out as an embodiment of innovation and practicality. This is one of the most versatile men's sling bags you'll find in the market.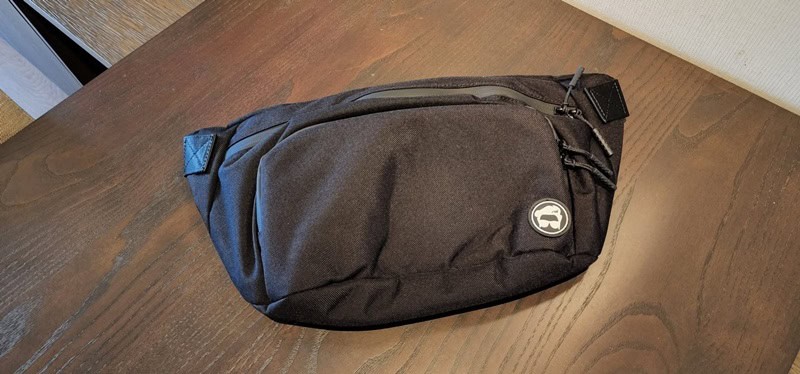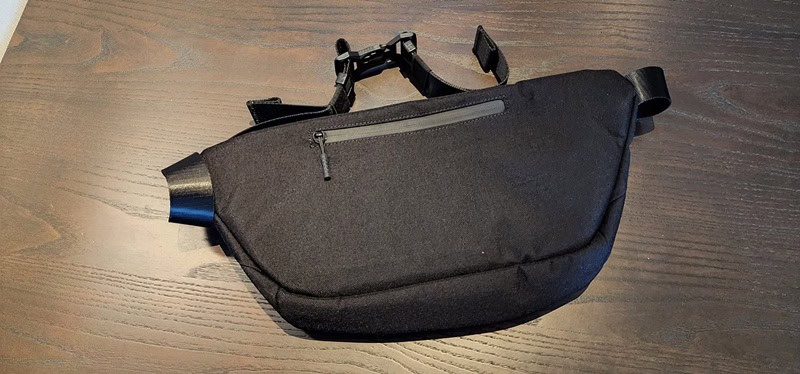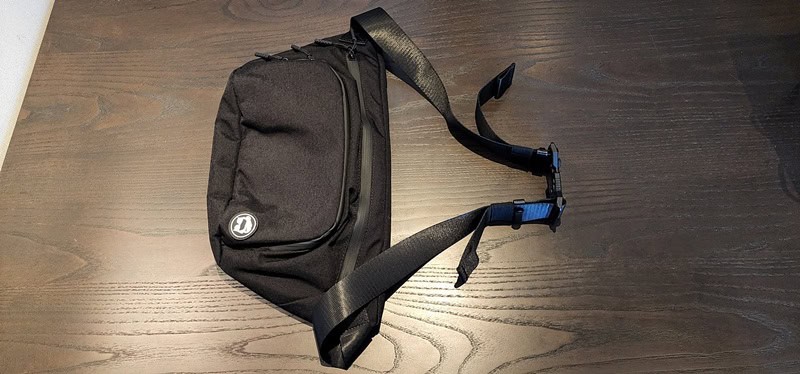 The City Sling V2 has become my reliable and favourite everyday companion, and here's my review and why I enjoyed using the bag as follows: 
1. Versatile and Spacious Design
The City Sling V2 boasts an impressive 7.2-liter capacity, I was pleasantly surprised by how much stuff I could fit inside the bag. It can comfortably accommodate my Handphone, a Bluetooth speaker, Powerbank, T-Shirt, Water Bottle and more. If you're someone who carries gadgets and essentials, this bag is a game-changer.
2. Durability and Weather Resistance
One of the standout features of the City Sling V2 is its exceptional durability, thanks to the use of a special material known as 1000D Cordura® advanced fabric. This fabric is renowned for its impressive track record of over 50 years, showcasing exceptional durability and water resistance. The bag also comes with waterproof dual zippers on exterior pockets.  I've taken this bag through rain and sunshine, and it has always kept my belongings safe and dry.
3. Innovative Magnetic Clasp
The City Sling V2 has a special clasp known as the Fidlock® Patented Stainless Steel V-Buckle Magnetic Clasp. It's not only secure but also incredibly easy to operate with one hand. The magnetic closure snaps effortlessly into place, ensuring that my belongings are safe and sound.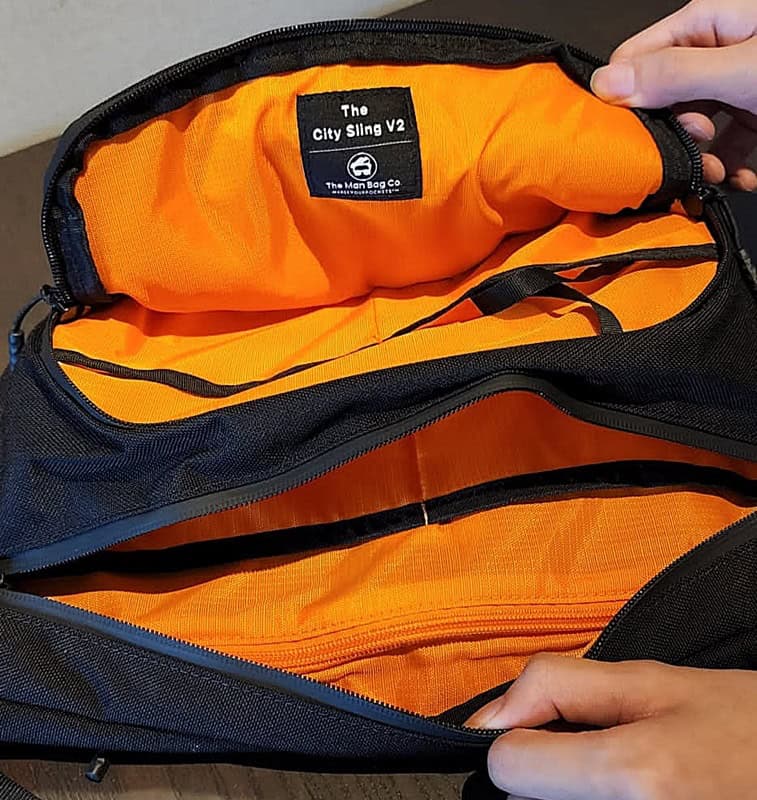 4. Stay Organized
Inside the City Sling V2, you'll find an abundance of pockets to help keep your belongings organized. In the front compartment, there are two handy interior pockets, while the main compartment boasts a generous seven interior pockets to help you keep everything in order. Additionally, the bag features two stretchy pockets that provide extra room for your items. What's more, there are dedicated card slots for your SIM cards and SD cards in the back pocket, adding to the bag's functionality as a personal organizer that you can wear.
5. Protection for Your Electronics
The bag's padding on the front and back serves a dual purpose – protecting your electronics from impacts and providing a comfortable carry experience. This reassured me that my gadgets were in safe hands. 
6. Thoughtful Details
This bag pays meticulous attention to the little things. The soft fleece interior lining ensures your devices remain scratch-free, while the bright orange interior makes it a breeze to spot your items even in dim lighting. Plus, the 20 cm long keyhook ensures you never have to fumble for your keys again, providing quick and hassle-free access. Don't forget the dedicated phone pocket in the back – it's a personal favourite of mine, offering swift access to my smartphone. Additionally, the adjustable bag strap, which can extend up to 1 meter in length, adds to the bag's adaptability, allowing you to carry it comfortably at your preferred length.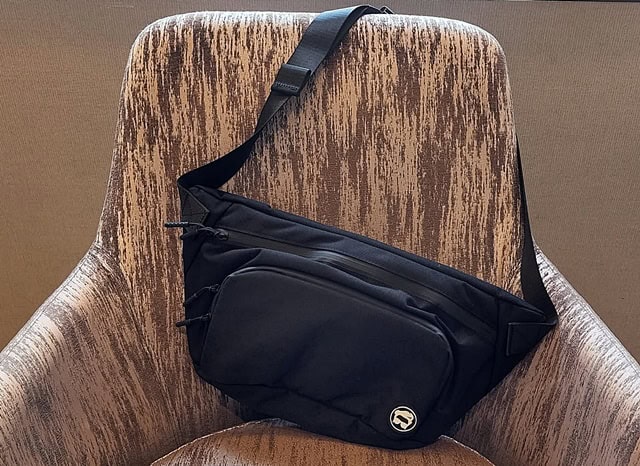 In my search for the perfect everyday bag, the City Sling V2 by The Man Bag Co shines brightly. It's not just a bag; it's a super bag that can handle everything. Whether you're going to work, going hiking, or just heading out for the day, this bag has got your back.
So, if you need a bag that's small but mighty, the City Sling V2 is a great choice. It's well-made, stylish, roomy and perfect for your everyday adventures. Whether you're into gadgets or just like having a reliable bag, the City Sling V2 is here to make your life easier and cooler. Give it a try – you won't be disappointed!
The City Sling V2 is available at S$85, comes with free shipping within Singapore and 30 days free returns, to find out more and purchase the bag, please go to https://themanbag.co/products/the-city-sling-v2
The Man Bag Co is currently having their warehouse clearance sale and most bags are selling at a discounted rate. Now is the time to get your desired bag, find out more about the discounted products at https://themanbag.co/collections/all