Celebrates the Year of the Tiger at the award-winning, Xin Cuisine Chinese Restaurant located at Holiday Inn Singapore Atrium, well-known for serving the finest Cantonese delicacies and intricate dim sums. 
This coming Chinese New Year, diners can look forward to indulge in perennial favourites for takeaways and lavish set menus from 2 persons and above.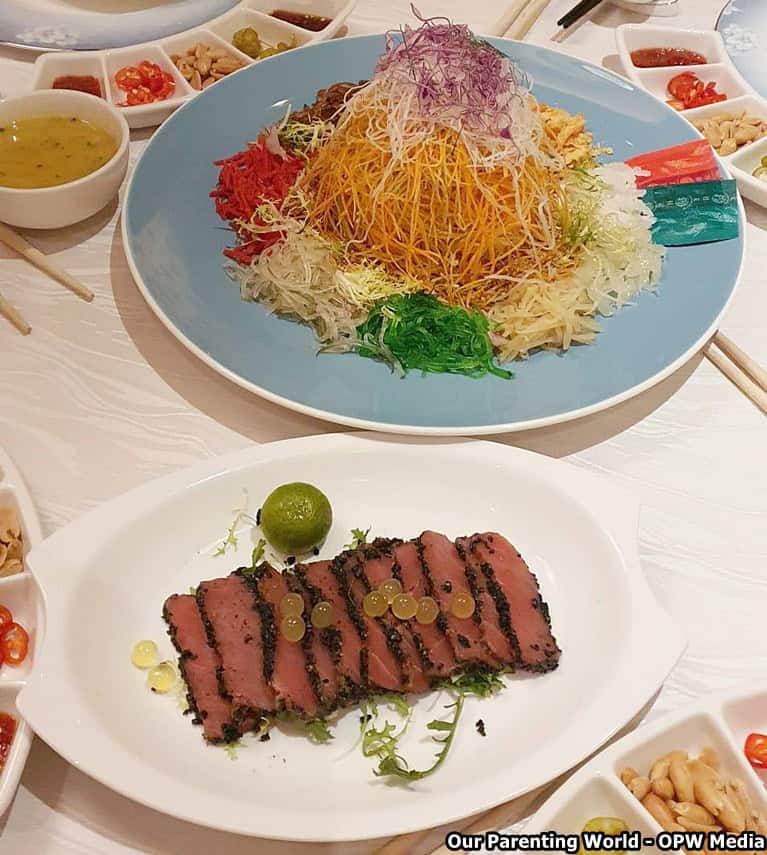 Sesame Crusted Tuna with Pineapple Sauce Yu Sheng (Small at $98 nett / Large at $138 nett)
The star of this year Chinese New Year Takeaways featuring Sesame Crusted Tuna with Pineapple Sauce Yu Sheng featuring Sesame Crusted Tuna slices that are pan-seared till crispy on the outside, soft and tender inside, best consumed with Chef's Concoction of Pineapple Sauce resembling gold. Available in small and large portion, for dining in and takeaway. Toss to a prosperous and abundance year with this delectable and innovative Yu Sheng! 
There are 4 other Yu Sheng selections are available; from their best-selling Xin's Signature Gold Leaf Salmon Yu Sheng to Vegetarian Abalone Yu Sheng to Sliced 2 Headed or Baby Abalone Yu Sheng. Additional Salmon, Abalone and Crackers can be added to the order with a minimal charge.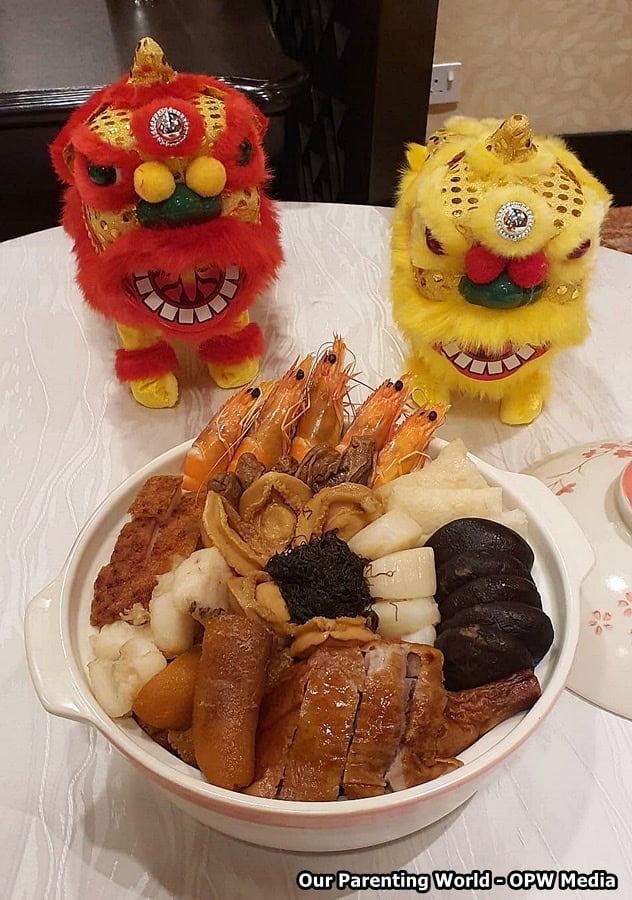 Xin's Traditional Pen Cai (Small at $328 nett / Large at $478 nett)
This sumptuous Pen Cai is brimming with premium ingredients such as Whole Abalone, Fresh Scallop, Deep-fried Fish Maw, Sea Cucumber, Live Prawn, Roast Meat and more that will take the centre stage of the dining table.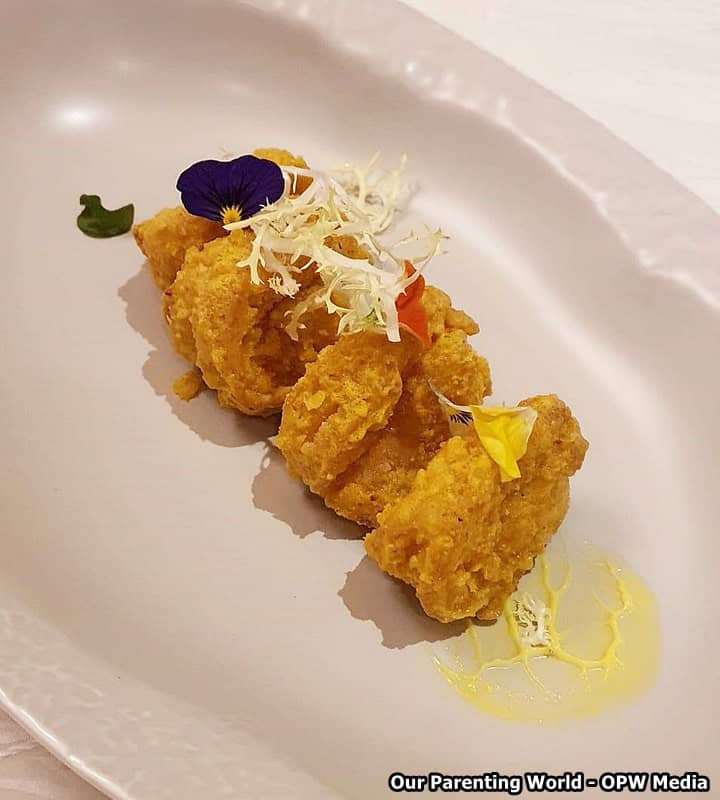 Deep-Fried Prawns Coated with Salted Egg Yolk Sauce
These fresh prawns are fried till crispy and accompanied with creamy salted egg yolk sauce. So delicious and crunchy!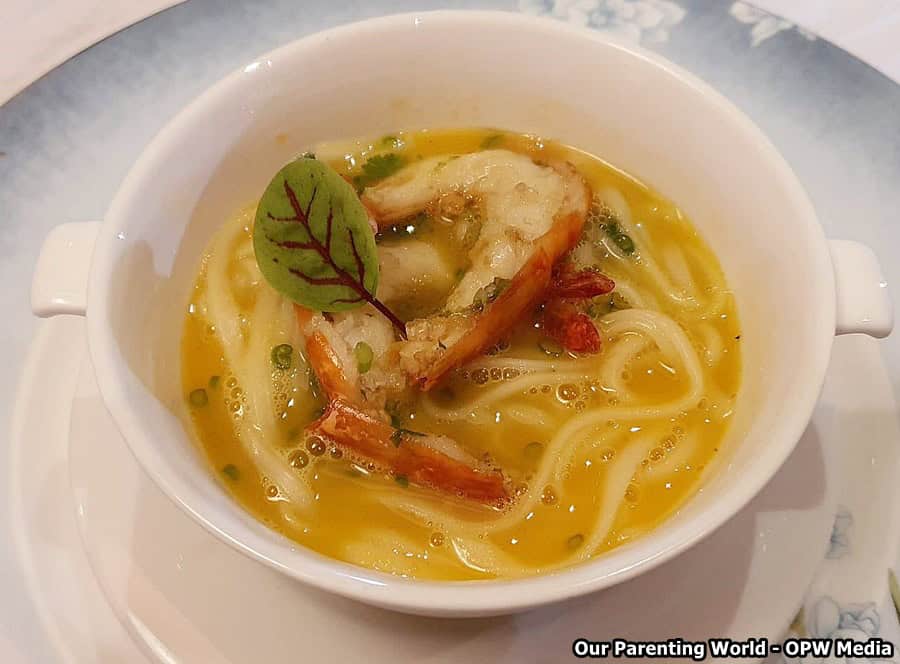 Inaniwa Udon Noodle with Live Prawn in Superior Pumpkin Soup
A comforting and silky-smooth noodle dish with fresh, juicy prawns in rich, flavourful pumpkin soup.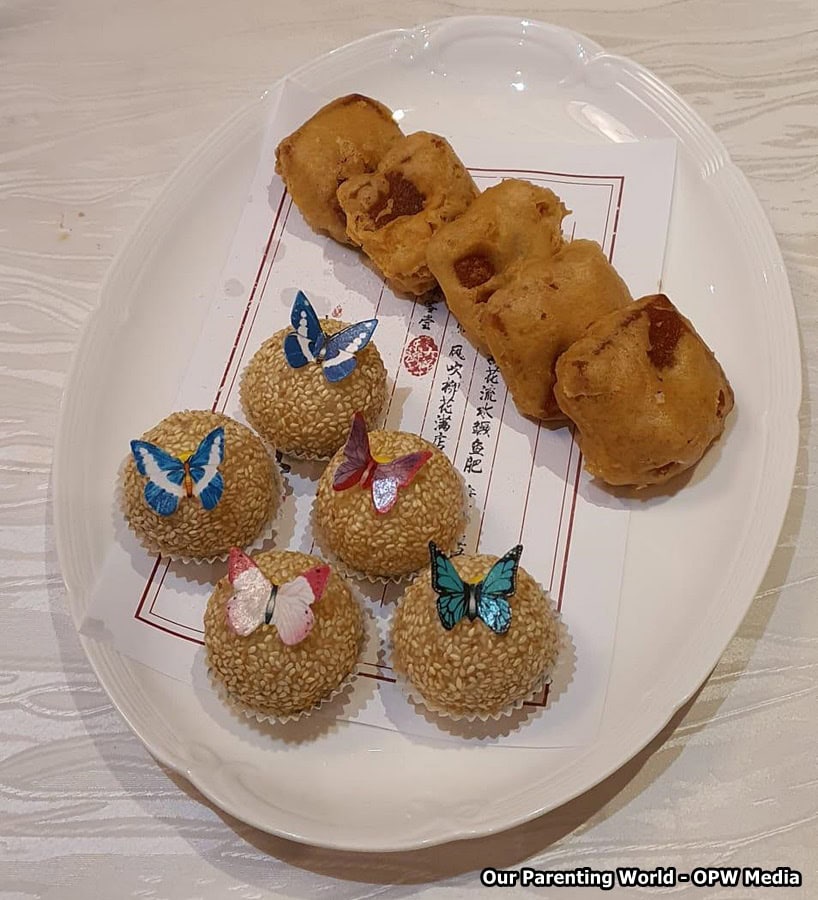 Xin's Deep-fried Nian Gao accompanied with Fried Sesame Ball with Red Bean and Liqueur Chocolate Filling
Complete your hearty meal with delightful desserts made in-house by Xin's team of Master Chefs. Check out other delectable desserts such as Xin's Signature Yam and Pumpkin Cake or Xin's Signature Radish Cake with Preserved Meat.
Xin Cuisine's Chinese New Year Takeaways are available for order from now till 12 February 2022 through its e-shop (singaporeatrium.holidayinn.com/eshop), for collection/delivery from 5 January to 15 February 2022. Order before 9 January 2022 to enjoy an early bird discount of 20% (key in promo code CNY20 to avail the offer)
Additional Information
Reunion Dinner and Lunar New Year Sets Menus 
Curated by Chinese Executive Chef Chan Kung Lai whose origins are from Hong Kong, choose from 6 different set menus that showcase an irresistible array of Cantonese dishes. From the 8-course Blissful Menu at $428++ for 4 persons to the Prosperous Celebrations Menu at $888++ for 5 persons, indulge in favourites such as Xin's Baby Abalone and Salmon Yu Sheng, Trio Barbecued Meat Platter (Roast Pork, Soya Chicken, Jellyfish), Baked Lobster with Black Olive and Assorted Onion, Steamed Garoupa with Minced Garlic and Braised Ee-fu Noodles with Preserved Sausage, Roast Pork, Dried Shrimp, Mushroom & Chives. The luxurious symphony of flavours will wake up every senses of your palette.
Xin's Set Menus are available for order from 5 Jan to 15 Feb 2022 and reservations for Chinese New Year Reunion Dinner is now open. For dining on 31 Jan 2022 (CNY Eve), guests will be able to enjoy a 20% off Xin's Blissful Menu for dining in their ballroom.
For more information about Xin Cuisine Chinese Restaurant's CNY Set Menus & eCatalog, please click here.
Xin Cuisine Chinese Restaurant
Venue: Xin Cuisine Chinese Restaurant: Holiday Inn Singapore Atrium, Level 4
Tel: +65 3138 2531
Email: [email protected]
Reservations: singaporeatrium.holidayinn.com/XinCuisineReservations